Last year CarePoint Health struggled with how to keep staff and patients safer from coronavirus transmission and infection in the workplace. One-on-one manual temperature screening was causing long lines and frustration. In search of a better, more efficient solution they decided to implement a thermal imaging system at the main entrances of three facilities.
Now deployed at three New Jersey hospitals – Bayonne Medical Center, Christ Hospital in Jersey City, and Hoboken University Medical Center — the thermal imaging system measures the body temperature of up to 6 people simultaneously within the temperature detection zone from a distance of up to 20 feet before they enter the building. Anyone with a fever can be respectfully informed and redirected for additional screening.
Take three minutes to listen to the article on how companies are using technology to monitor for coronavirus in the workplace from National Public Radio's "Morning Edition".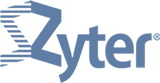 [contact-form-7 id="410″ title="Schedule a Demo"]