Zyter Wins 36 Industry Awards for Telehealth Innovations
Telehealth has become a "new normal" modality of patient care and Zyter is at the forefront of developing innovative telehealth products. Zyter Telehealth™ offers healthcare organizations of all sizes a full range of secure, HIPAA-compliant telehealth and collaborative communication options like virtual visits that enable physicians to extend care beyond the traditional office visit and expand at-home services to patients who need it most.
Zyter Telehealth in the Winner's Circle
So far this year, Zyter has won 36 industry awards for Zyter Telehealth™ on account of the product's technology innovation and ability to improve the quality of remote patient care.
Zyter Telehealth™ was recognized with 20 awards 2021 American Best in Business Awards, including:
Best Health Care and Medical Innovation
Business Cloud/SaaS
Information Technology Products
Company Innovation of the Year | Tackling COVID-19 with Innovative Ways
Best Technology To Combat and Reduce the Impact of COVID-19
Best Health Care and Medical Innovation
Startup of the Year | IT Cloud/SaaS
Company Innovation of the Year

Best Product | To Combat and Reduce the Impact of COVID-19
Rounding out the awards to date are three 2021 Customer Sales & Service Awards, which recognize Zyter for enabling underserved communities access to virtual care through Zyter Telehealth. Awards included:
Business Development Achievement of the Year | All Industries
Business Development Achievement of the Year | Information Technology Industry
Business Development Achievement of the Year | Technology (All Industries)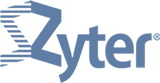 [contact-form-7 id="410″ title="Schedule a Demo"]