ZyterHome™ Wins 45 Awards for Remote Patient Monitoring in 2021
ZyterHome is a comprehensive RPM solution for doctors to care for patients who can benefit from participating in their own care by actively monitoring, tracking and managing patient health conditions remotely.
Integrated with ZyterHealth™, the company's digital health platform, ZyterHome consists of patient-facing, pre-configured 4G-enabled devices that include a blood pressure cuff, glucometer and digital weight scale.
These devices seamlessly track and transmit a patient's physiological data to an intuitive provider dashboard. If results are out of range and a consultation is required, the doctor can schedule and conduct a virtual health visit with the patient from within ZyterHome.
ZyterHome recently won multiple awards for its innovative approach to helping reduce the risk of COVID-19 exposure. At the beginning of the pandemic in 2020, provider practices needed a way to monitor the chronic conditions of older patients, many on Medicare, from home rather than at typical in-office visits. While multiple awards were given for the use of ZyterHome during the COVID-19 pandemic, the product has always been used to monitor and manage a wide range of chronic conditions.
Awards include:
ZyterHome won 19 awards at the 6th Annual 2021 American Best in Business Awards, which honor US-based company achievements in every aspect of business and work life.
Best Business Products
Best Health Care and Medical Innovation
Best Information Technology Products
Best Product
Best Technology
ZyterHome won 13 awards at the 9th Annual CEO World Awards 2021, which highlights the world's best in leadership, innovation, organizational performance, new products and services, excellence studies, corporate social responsibility, and milestones from every major industry in the world.
Best Business Products
Company Innovation of the Year
Best Technology | To Combat and Reduce the Impact of COVID-19
At the 16th Annual 2021 IT World Awards, ZyterHome took home nine awards. This competition recognizes information technology vendors with advanced, ground-breaking products, solutions, and services that are helping set the bar higher for others in all areas of technology.
Best Health Care and Medical Innovation
Company Innovation of the Year
Best Product
Best Technology
In addition, at the 13th Annual 2021 Golden Bridge Innovation and Business Awards, ZyterHome won four awards. This competition recognizes and honors companies for the business and technology solutions deemed the best globally in terms of innovation, creativity and successful deployments.
Two awards were given for the product's ability to improve at-home care and outcomes for patients with chronic conditions as well as its role in reducing the impact of COVID-19 by decreasing office visits for patient monitoring.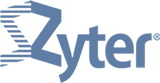 [contact-form-7 id="410″ title="Schedule a Demo"]